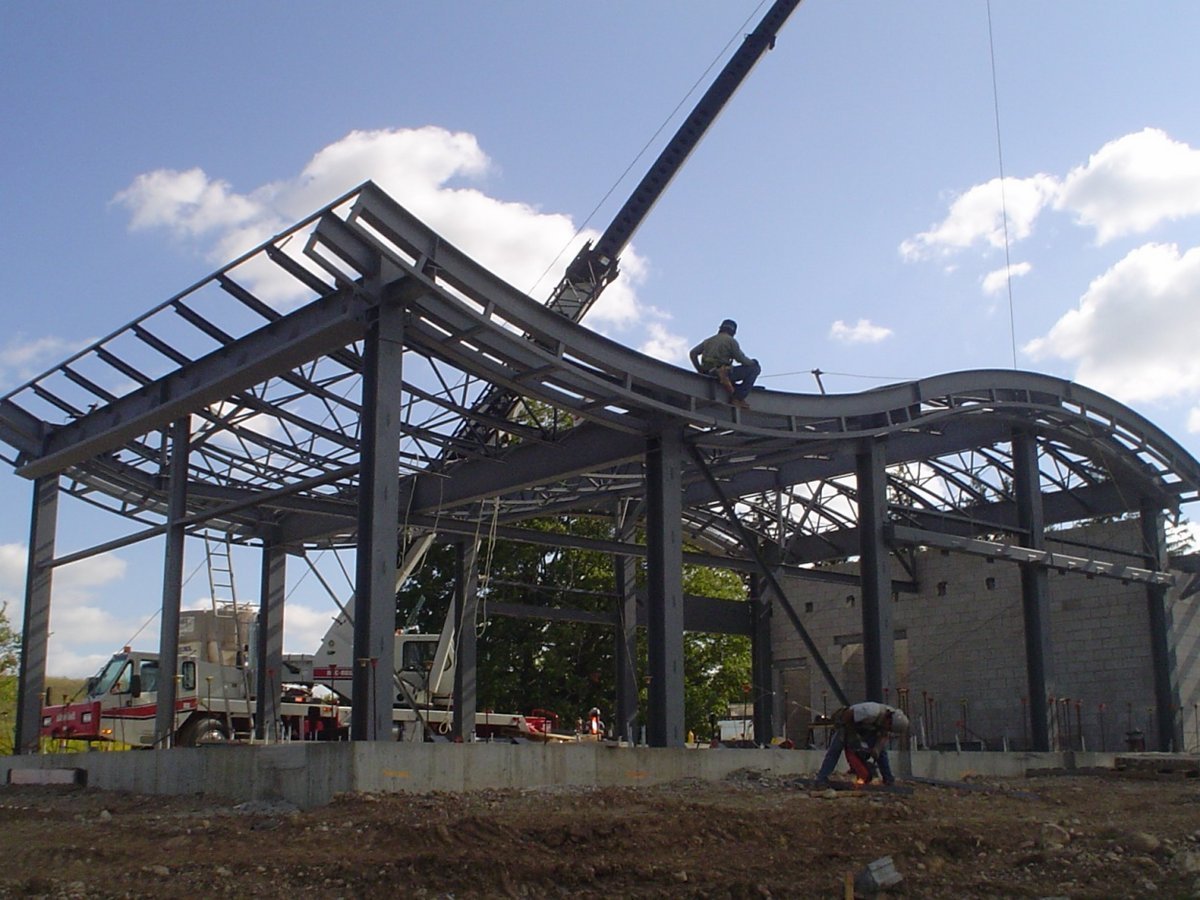 Turris Steel Inc. is a leading structural steel fabricator that has been serving the Greater Toronto Area (GTA) and southwestern Ontario since 2003.  Our broad experience and range of capabilities coupled with our attention to detail give us the edge in quality where our team of professionals are involved through all stages of your project to ensure its quick completion and success.
We offer a broad range of structural and miscellaneous steel services which include design, fabrication and installation of your customized requirements.
Structural steel construction is a precise business, demanding attention to detail and the expertise to do the job right the first time. Turris Steel is well equipped with the resources required to take your project to the next level of construction.
Detailing – Our professional engineers can convert structural designs into effective and stamped shop drawings, installation drawings and fabrication details.
Welding – Our CWB certified welders are some of the best in the business with multiple years of experience in fitting, complex joint welding and specializing in the use of jigs/fixtures for quality and product fit.
Fabrication – We provide a complete range of structural steel fabrication services tailored to new building construction, additions, renovations, reinforcing, rooftop equipment platforms, telecommunication towers & accessories or any customized parts to suit your requirements.
Painting & Coatings – Turris Steel uses water-based paints/shop primers for aesthetic & preservation coating purposes where required. Hot-dip galvanized coating services are also provided for products that require long lasting corrosion protection.
Delivery – Turris Steel delivers its fabricated structural components throughout North America and worldwide. Whatever your needs are, we will get it to you.
Installation – Our GTA location allows us to serve the southern Ontario market with complete installation services utilizing some of the best erectors in the business. For your structural steel projects needs including new buildings construction, additions, renovations, reinforcing, metal roof & floor decking, rooftop equipment supports & platforms.
Project Management – Our project management team will provide the project or jobsite control to effectively manage materials and resources throughout the entire design, fabrication and installation process.
Projects and Services
Tubular, latticed structures, guyed masts, antenna mounts and platforms
Structural steel fabrication and installation
Miscellaneous steel fabrication and installation
Reinforcement of existing structures
Site condition assessment & inspections
Repairs
Certifications
Turris Steel is CWB certified to CSA Standard 47.1 in the DIVISION 2