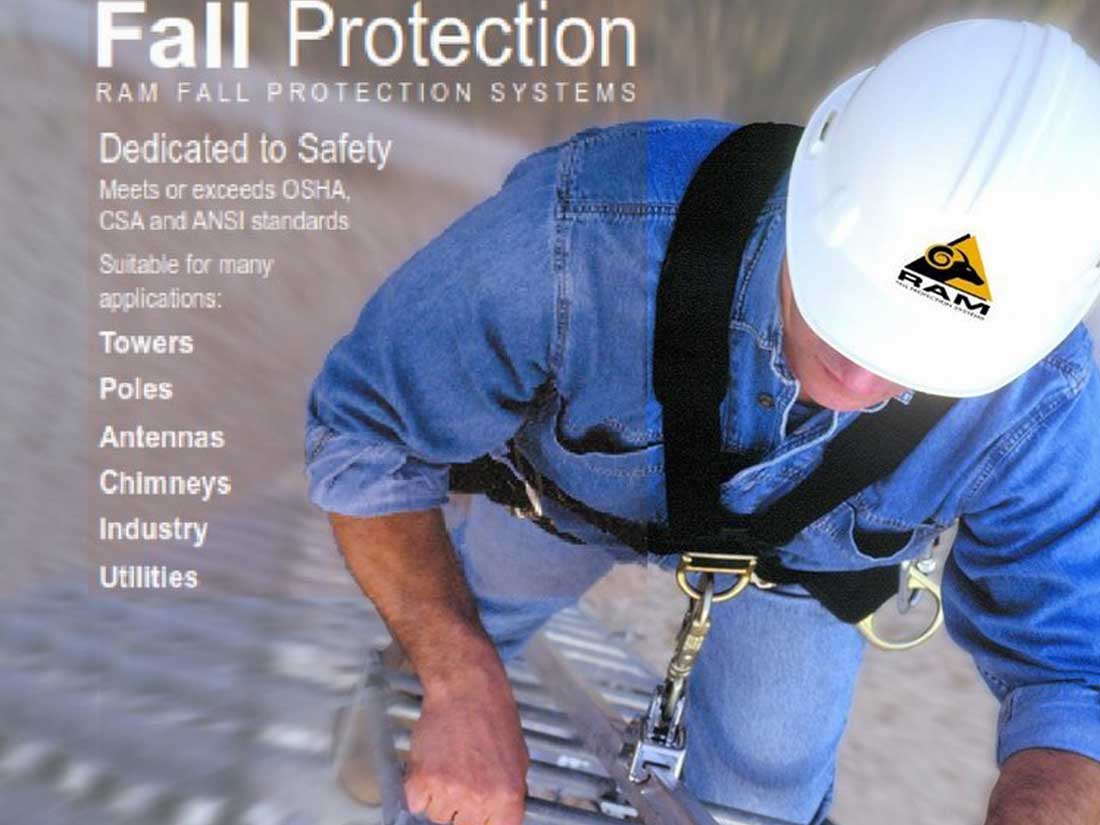 The RAM safety climb system is designed to provide fall protection while climbing or descending a variety of ladders or vertical structures.  Applications include telecommunication towers, light poles, water towers, hydroelectric towers, stacks or any other climbable structure that requires permanently placed climbing protection.
The RAM fall protection system is designed, engineered and manufactured beyond industry standards. Our products meet or exceed CSA, ANSI and OSHA requirements. This means you can trust your equipment knowing you have the best protection possible.
The RAM safety rail system eliminates one of the major causes of accidents – putting the trolley on the rail upside down. Our innovative design makes it impossible for the system to be used incorrectly.  RAM Safety Products is a Turris registered trademark and patented system.  Turris is the sole supplier of the RAM Safety products throughout the world.  RAM safety rail system is a premium fall protection product offered at very competitive prices. Please Contact Us for pricing.
SAFETY CLIMB SYSTEM – RAIL
The RAM safety climb rail system is designed to mount directly to fixed ladders to provide fall protection while combing.  The system's unique design allows the trolley to be installed only one way, thus eliminating the possibility of an accident by installing the trolley upside down.  The rails clamp to round or square ¾" (19 mm) diameter ladder rungs. This product is certified and tested by CSA and meets ANSI and OSHA requirements for climbing safety.  The RAM system is ordered by selecting (1) 10' [3.05m] or 20' [6.1m] Top Rail Kit and then selecting the appropriate number of 10' or 20' Rail Kits to achieve your tower height requirement. Mounting brackets and a rail splice are furnished with each of the 10' or 20' kits. Both the rail and the trolley are manufactured from premium-quality 6061-T6 aluminum.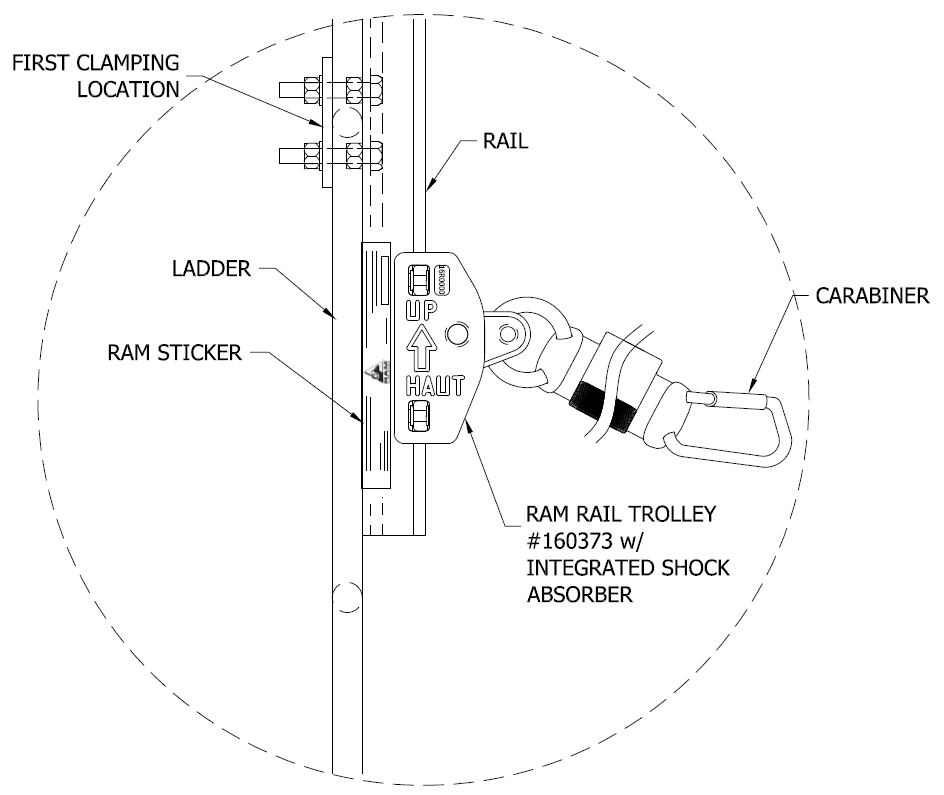 Click on the link below to access the RAM Rail drawing and installation instructions.
The Trolley is ordered separately with the purchase of the RAM Rail
The trolley comes with Integrated Shock Absorber. This trolley (part #160373) which uses a gravity lever mechanism for inside/outside climb applications is used in conjunction with the Ram Rail system.